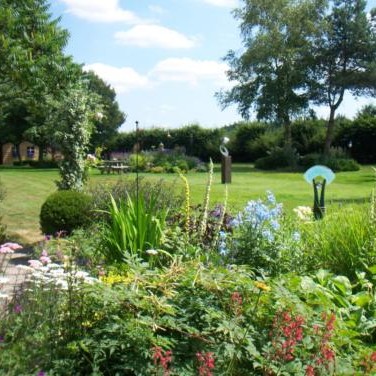 Description
Sculpture garden and gallery 'Exhibition Sculpture' is a source of inspiration for anyone who loves Contemporary Visual Art. Art that suits your feelings and your heart.
In the tastefully decorated garden of 6000 m2 garden and 3 galleries, 32 professional artists with 250 indoor and outdoor sculptures exhibit jewelry, paintings and wall objects in various materials and different disciplines. Theme this year: "Art & Culture : A Beautiful Duet".
Openinghours: Please check out our website.
ALSO visit our Beautiful & Welcoming Art Tour. This 49 km Art Tour (runs through Friesland, Drenthe and Overijssel), which you can follow both by bicycle and by car, takes you to twelve unique locations in the Free Colonies of Weldadigheid. You can admire art from "Exhibition Image Beauty" in these special places. With each work of art you will find extensive information about the artist and his or her story about the work.
And before or after your KunstRondje, also visit the Sculpture Garden at De Pol. Open until September
More information: download the folder :
https://www.ex position-beelddicht.nl/wp-content/uploads/2018/09/Beeld Schone-Weldadig-KunstRondje.pdf
or also visit www.weldadigoord.nl/routes
Address
Löhnislaan 4 8337 KG De Pol
Website
https://expositie-beeldschoon.nl/